Chairman Profile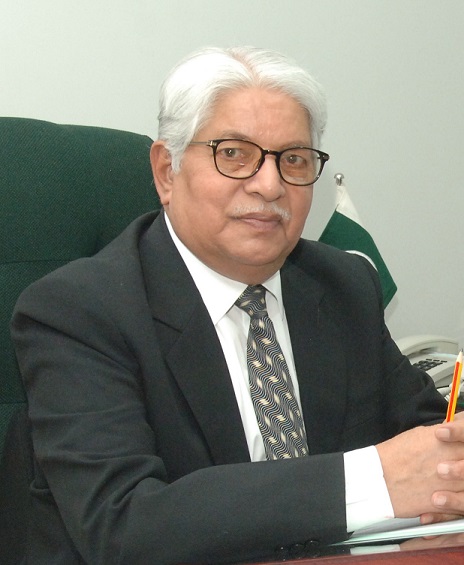 Mr. Justice (R) Sayed Zahid Hussain, Honorable Chairman, Federal Service Tribunal, Islamabad obtained obtained Law Graduation Degree from Punjab University Law College; Lahore and Joined profession of law in the year 1972. He initially worked with Justice (Rtd) Khalil-ur-Rehman Khan then a prominent lawyer. Afterwards he joined Zafar Law Associates, a leading law firm headed by Mr. S.M. Zafar, a prominent jurist of National and International repute.
Sayed Zahid Hussain handled and conducted important cases of Civil, Service, Commercial and Constitutional nature as a practicising Advocate before all the High Courts of the Country, the Supreme Court of Pakistan and Supreme Court of Azad Jammu and Kashmir.
He was elevated as Judge, Lahore High Court, Lahore in May 1998. During judgeship in the Lahore High Court he was Company Judge, Banking Judge, Election Tribunal and Custodian of Evacuee Properties. He was Chairman Rules Committee of Lahore High Court, Chairman Enrolment Committee of Punjab Bar Council, Chairman Committee (Lahore High Court) for enrolment of Advocates in the Supreme Court; Member/nominee of Committee on ADR (Alternative Dispute Resolution). He represented the Lahore High Court in the International Jurist Conference and contributed and shared his experience on ADR.
He served as Member, Syndicate Punjab University; Lahore, University of Engineering and Technology, Lahore and Member Board Lahore University of Management Sciences (LUMS).
Justice Sayed Zahid Hussain was appointed Chief Justice Lahore High Court with effect from 1-1-2008, which position he held till elevation as judge, Supreme Court of Pakistan on 14-4-2009 and retired from that Court on 01/3/2011. He has been Chairman, Punjab Judicial Academy, Member Board, Federal Judicial Academy, Member Law and Justice Commission of Pakistan, Acting Governor Punjab.
Justice Sayed Zahid Hussain hails from Chak Qazian District Sialkot/Narowal where he was born on 15-12-1949. He belongs to a respected Sayed family, his forefathers held the august positions of Qazi/Qazi-ul-Qazat in the Mughal era. He rendered numerous important judgments in Civil, Service, Commercial and Constitutional matters and brings with him vast experience in the field of law.